---
Hydropneumatic Accumulators / Hydraulic Control Engineers
St. St. Hydropneumatic Accumulators of the gas bag type that we introduced in 1965 have several beneficial features :-
These Liquiflex accumulators have "bladders" (gas bags) that are moulded as one piece, without glue or "bonds" in the moulding.

This provides a hydraulic accumulator for which the best elastomer formulations can be deployed. Ideal for Synthetic and fire resistant accumulator systems.

The accumulator "bladders" swiss replica watches are prevented from extruding into the system by a large flat plate allowing high flow rates and fast response. Please click here for an animation

The accumulator performance is superior to ones with spring loaded "poppet" valves. Please click here for an animation

Pre-Filling the accumulator gas bag with nitrogen is made easy and safer by use of a valve that does not require any special tools. Please see below Fig. 1

A connector is provided free of charge that matches the accumulator valve, which is opened and closed with a standard 20mm / 3/4" wrench. Please see below Fig. 2

These Hydropneumatic Accumulators from the Hydrotrole SLIMLINE series, are available with the 40 year proven "FLO-THRU" feature that replica watches enables interception of high frequenceies and shock waves. Please see below Fig. 3

The Hydrotrole "Liquiflex Slimline"replica watches uk accumulator range enables most volume for pressure, length/diameter ratio, stainless steel cost savings.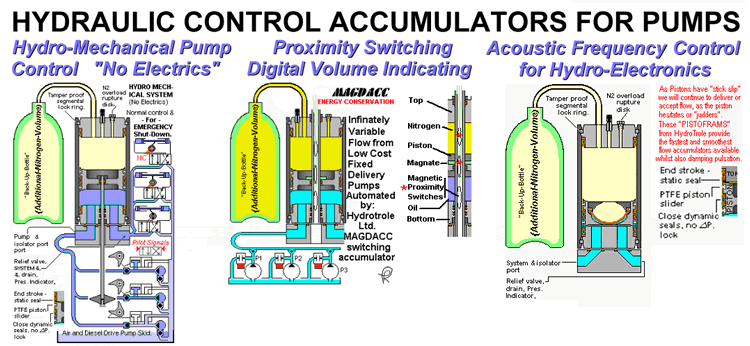 Printable PDF - HydroTrole Hydropneumatic Accumulator Information
---